Is Sports Betting Legal In Ohio
Ohio is one of the best states for sports fans to live in as it's home to not one, but two great sports cities. Whether you align yourself closer to Cincinnati or Cleveland, there are a variety of great sports programs to choose to root for whenever football, baseball or basketball season comes around. This could also lead many Ohio residents to want to place bets on sports events. Unfortunately, the popular perception of the law is that gambling is illegal and punishable by law. Fortunately, the popular perception is not the correct one.
The most important thing to take from this entire article is that sports betting in Ohio  is NOT illegal. The only activities prohibited by any court of law is in the facilitation or promotion of any wagering. This means it is never possible to be prosecuted merely for taking part in sports betting, only for finding a way to profit from it without making any wagers yourself. These laws are written to attack bookies and gangsters, and not to punish anyone for mere participation.
In fact, the state of Ohio is on the final steps of legalizing state-regulated sports betting themselves. Senate Bill 176 is currently in the state House of Representatives and it would authorize the state to launch both in-state online and land-based sports betting. The bill has already passed through the Senate and will need the House and Governor to approve now. Governor DeWine has already said he's on board with it, so it's simply a matter of the House making time for it. That should come in the Fall of 2021 when it will likely pass. For now, and even after then, you'll still have access to great online sportsbooks in Ohio like the ones we recommend.
Land-Based Sports Betting in Ohio:
Land-based sports betting in Ohio still hasn't been signed into law. It's hard to see what good sport betting being legal does if it's hard to find anywhere where it's legal to place bets. Unfortunately, if you live in Ohio your only options for land based sports gambling in-state are illegally run enterprises. Even though you can't get in trouble for merely playing at any of these underground establishments, they are far from being a safe place to put your money, and seeking them out is not recommended. Just because you can't be prosecuted for investing in a pyramid scheme doesn't mean it's a good idea. You're only other option is to cross state lines into a neighboring state like Indiana, West Virginia, or Michigan.
Legal Online Sports Betting in Ohio:
Lucky again, there is indeed a solution to the problem of wh ere to place bets. There are many online sportsbooks that accept Ohio residents, and since they are based on foreign territories are able to work around the laws that keep any land based Ohio sports betting dens from operating legally. In addition to being legal by technicality, a lot of these online sites have been established for many years and have earned pristine reputations both from users and from major media outlets like ESPN and FOX sports. These online sportsbooks wouldn't be able to earn the reputation they have as safe, reputable places to gamble if they were not reliable in processing your money in a timely, accurate manner.
Bovada Sportsbook - Leader In Mobile And Live Betting Action!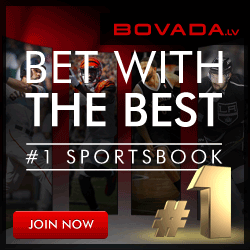 If you want to legally bet on sports in Ohio, a great sportsbook to look at is SportsBetting. In addition to providing all the credentials of safety and legality that any major, foreign online sportsbook can provide SportsBetting hosts one of the best mobile Apps in the business. If you're like most Americans who keep their most powerful computer in their pocket, you can certainly appreciate the power of a good mobile app. With the SportsBetting app, you'll be able to check on your account, make a bet, even contact customer service all with a couple swipes of your finger. In addition to the ease of use on the mobile app, SportsBetting will even offer you $50 of free play just for trying the app out, be sure and check the website for details.
Top Ohio Sports Betting Sites
Rank
Online Sportsbooks
Bonuses Offered
Rating
US Players?
Play Now!





What's The Bottom Line? Will I Get In Trouble For Betting On Sports?
Whether you pull for the Indians or the Reds, the Browns or the Bengals, life in Ohio offers many great opportunities to catch a great game. If sports betting is your hobby, don't feel like you have to limit yourself to fantasy for cash games like Fan Duel, log on and create an account with an online sportsbook, and you'll be placing bets as soon as you like.